Who we are
Adding momentum to business
We are an awarded, corporate law firm with an experienced team of business savvy lawyers and versatile solutions that help organisations add momentum to their business and, reduce their liabilities.
We are driven by excellence, professionalism, empathy, integrity and focus. Over the past two decades, we have built a stellar reputation that helps our clients to interpret, navigate and overcome complex legal and regulatory bottlenecks in India.
At Lexport we believe that forward thinking leads to successful outcomes. Our capability, expertise, integrated processes and proactive approach have helped us deliver exacting results for our clients. The way we work and the passion, which underpins everything we do, delivers a competitive edge and outcomes to our clients. We go beyond just the application of law, by partnering with each of our clients to deliver personalised, specialised and focused solutions that garner the best and most positive outcomes. This has helped us form successful relationships with our clients that are based on reliability and trust.

The experience and knowledge Lexport provides gives us a sense of peace and confidence that a true professional is standing as shoulder to shoulder with us protecting our interest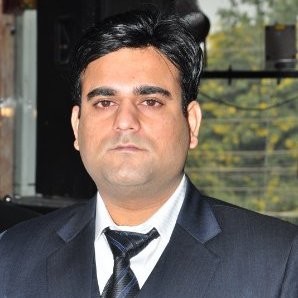 Subodh Gambhir
Import-Export Manager – Honeywell
Taking this opportunity, we would like to appreciate Lexport as a law firm. Our work on joint projects assured us of your high level of professionalism, discipline and your continued drive for results
Arup Ghosh
CEO - N1 Media Consultancy
C-DOT expresses sincere appreciation to M/s Lexport in recognition to its ongoing contributions, valuable services, and continued legal assistance rendered to us. M/s Lexport's dedicated efforts are greatly appreciated
Kuljit Singh
Head (Project, Planning & Monitoring, Legal &HR) Centre of Department of Telematics
Otus Media Pvt. Ltd. expresses gratitude to Lexport for its long lasting and fruitful cooperation. We would like to note that the advantages of Lexport includes individual approach to client's professionalism. We at Otus Media Pvt. Ltd., highly appreciate the results of our cooperation with Lexport, and can characterize it as a reliable partner based on our personal experience with them and are ready to recommend it to others.
We are pleased with its quality, dedication and legal responsiveness.
Anirban Roy
Director Otus Media Private Limited
We, All India Rice Exporter's Association, wish to express our sincere appreciation for the excellent services being provided to us by Lexport. During the legal proceedings, team Lexport listened to us and absorbed details of our cases and our opinions and then made convincing recommendations and decisions. In court, team Lexport is a tremendous help for us while addressing the intricacies of our cases which results in expeditious and consensual resolution.
Lexport is one of the shining examples of professional, caring and knowledgeable law firm. We are very pleased with the quality, responsiveness and extensive legal expertise of Lexport.
Rajan Sundaresan
Executive Director All India Rice Exporters Association