Sectors
The best mix of
advice

,

service

and

value

in every business sector
Consumer Durables
We understand emerging and mature markets and accordingly provide consumer durable companies with the guidance and advice needed to navigate the challenging terrain of global markets. We have in-depth experience in advising leading retailers and manufacturers on issues that cross the spectrum of business law, from mergers and acquisitions, antitrust, disputes, intellectual property and brand management, indirect tax, and other cross-border issues.
Manufacturing
Manufacturing and industrial companies across many sectors constantly face challenges in pursuit of their growth targets and business goals. Whether forming a new business entity, expanding, integrating, divesting or optimizing operations, companies turn to us to provide the legal guidance they need. We collect information and have extensive knowledge and experience in areas including sub-contracting, outsourcing, trade practices, supply and distribution chains, antitrust, M&A, technology, IP, product liability, tax, employment law, and others.
Telecommunication
We offer a broad range of capabilities in the telecommunications sector, with deep bench strength that comes from decades of experience. Working on behalf of governments, regulatory bodies and telecommunication operators, we have considerable knowledge in the area of telecommunication regulations, especially regarding access, interconnection, licensing, numbering, spectrum, tariffs and unfair commercial practices.
Heavy Engineering
Lexport has extensive experience in the heavy engineering sector. Engineering projects inevitably involve several risks, requiring the allocation of those risks and the negotiation of suitable contractual terms for their management. Our lawyers understand these and provide an analytical approach to the project risk diligence.
Hospitality
Hospitality law is an area of practice related to the hotel, resort, golf, private club, restaurant, and travel industries. Our hospitality attorneys provide counsel to owners, operators, developers, brands, service providers, lenders, and investors on many industry-related issues, such as strategic planning, development, acquisition, and disposition, branding and licensing, financing, refinancing, and restructuring, operating and development multi-, and single-asset transactions, product and program structuring, mergers and acquisitions, and dispute resolution.
Automobile
The automotive industry continues to experience dramatic legal and regulatory developments—and the road ahead shows no signs of slowing down. We are best placed to address issues relating to emerging technologies, connected to cars, autonomous vehicles and artificial intelligence, as well as complex regulatory, trade and compliance concerns. Whether it relates to a strategic acquisition, tax, protecting their IP or resolving a commercial dispute, we bring a comprehensive approach to solving automotive legal challenges.
Education
We have extensive experience in a wide range of education industry related legal matters such as mergers, collaborations and group structures, the establishment of new schools or campuses, school governance, management and accreditation, protection of intellectual property, employment practices and benefits, tax exemptions, non-governmental structures, competitive bidding and procurement disputes, compliance and investigations, and litigation and dispute resolution.
SEZ & EOU's
Our team is well conversed with the SEZ law & policies. We provide advisory services on investment strategies and policy and legal issues involving establishment of SEZs in India including land acquisition matters and environment related matters on SEZ. Lexport understands that EOU is complementary to the SEZ scheme, and we accordingly provide pragmatic advice on various facets of export units and zones.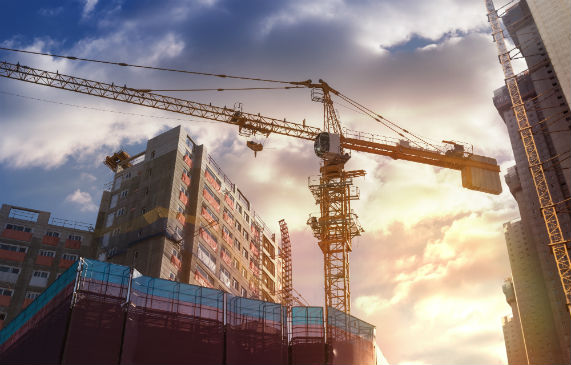 Construction and retail
We advise clients across the globe on all their construction-related legal needs, from the drafting of tender and project documentation to the resolution of disputes arising out of projects. Our lawyers are global leaders in construction law. Lexport has established itself, in India's complex legal-social retail environment, as a preferred counsel for companies, domestic and international. We extensively work with a diverse set of clients in this space, ranging from large departmental store chains, big box retailers, luxury/specialty retailers, B2B & B2C online marketplaces and other players in the e-commerce sector.
Real estate and insurance
We are able to equip our clients with the kind of solutions that are aligned with the Government of India's sector-specific policies governing the real estate. Our team assists investors, lenders and real estate developers on all aspects of transactions including on investments, joint ventures, disposition matters, as well as in financing and restructuring of debts. We advise on foreign investments and joint ventures in various sector verticals including in mixed-use projects and in residential, commercial office, mall and warehousing and special economic zone projects. We understand the finer nuances of the Insurance sector better than most. We have successfully advised our clients appropriately and effectively on structuring such joint venture transactions, within the complex regulatory parameters.
Agriculture
India being an agrarian economy deals with multiple laws relating to agricultural infrastructure, seed, water, fertilizer, pesticide, land use, environmental issues, food production, agricultural finance, agricultural labour; agricultural marketing, agricultural insurance, farming rights, land tenure and tenancy systems, and other aspects of the agricultural processing and rural industries. Our leading food and agriculture lawyers provide practical and commercial advice to businesses in this sector.
Aviation
We understand that the Aviation industry demands a differentiated and unique set of skills. Our leadership in this space is a result of rich experience across a variety of transactions and structures. Lexport has advised financial investors, lenders and leasing companies on aircraft financing transactions and strategic issues in connection with repossession of aircraft and aircraft engines – both, hostile and consensual.
E-commerce
In today's market place, unique challenges arise when your business involves e-commerce, including compliance with applicable Internet and technology law requirements. Even the recent GST law has special regimes for the E-commerce industry. Our attorneys have actively represented clients on virtually every facet of operational and legal issues involved with technology and e-commerce-related transactions.